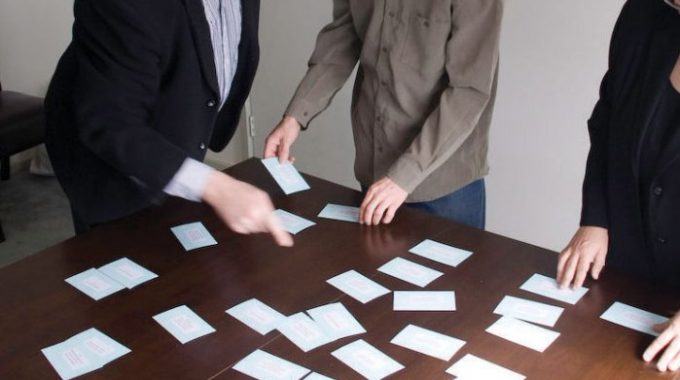 Card Sorting is a method used to help design or evaluate the Information Architecture (IA) of a system. In a card sorting session, participants organize topics into categories that make sense to them and they may also help you label these groups. To conduct a card sort, you can use actual cards, pieces of paper, or one of several online card-sorting software tools. 
Card sorting will help you to understand your users' expectations and their mental image of your product's use.
Card sorting allows you insight into your users' thought processes allowing you to see why they organize content in certain ways. This is key for organizing your content and developing an intuitive structure for your product.
In-Depth Site Analysis
Card sorting exercises can help structure a website's information, including site labels and navigation schemes. This boosts usability by making things easy to find.
Smart Design
By creating intuitive, mutually exclusive categories, your final product will be easier to use and more appealing to users with good labeling and navigation.
Work Through Discrepancies
Often, information can be organized in multiple ways. Card sorting will determine the best content structure with consensus on the most logical grouping of information.
We have helped clients early in their design process using card sorting sessions, where users are separately given cards with labels, then asked to organize them and assign category names.
Card sorting has many benefits: to learn more or get started, contact us today.
Written by: Michel Ann Sharritt, VP, Situated Research