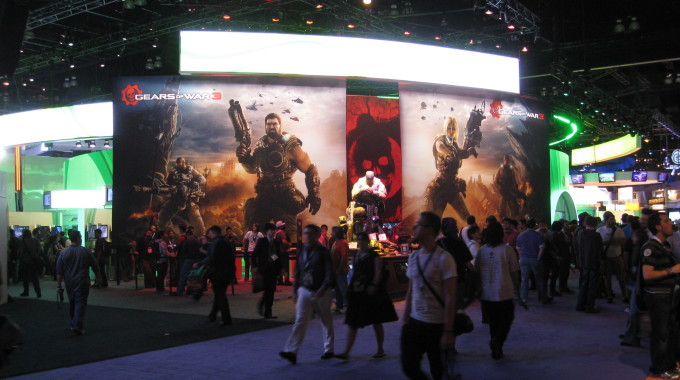 2011 E3 Coverage: New Wii, Kinect Games and PS Vita
New Nintendo Wii, Star Wars Game Using Microsoft's Kinect, and PlayStation Vita Portable

Coverage update from the world's leading video game conference: the E3 Expo in Los Angeles
Situated Research is bringing you the hot news from the world's largest annual video game conference, the E3 Expo, which began this week in Los Angeles. So far, Nintendo has announced it's next-generation console, called the Wii U, and Sony has launched a new handheld called the PlayStation Vita. Microsoft has announced some interesting new games for the Kinect, including Star Wars, Disneyland Adventures, and Halo 4.
Nintendo Wii U
First, Nintendo revealed its newest home game console and the successor to the Wii, called the Wii U. It offers HD graphics, which Nintendo fans have long been waiting for, and a a 6.2-inch touchscreen controller. MSNBC's Tech Watch has a video showing it in action, along with some of the new potentials for gameplay and interaction:
Microsoft Kinect Star Wars Game
Microsoft demonstrated some of their hot upcoming releases, including Halo 4 (for the 2012 holiday season) and Disneyland Adventures, which will utilize the Kinect and contain minigames based on Peter Pan, Alice in Wonderland and other Disneyland attractions. Also, a Star Wars game will use the Kinect by letting players engage in light saber battles by slashing their arms through the air,  or move objects via hand motions. Check out the live demonstration live from E3:
Sony PlayStation Vita
Finally, Sony announced to gamers the new PlayStation Vita, their next-generation portable game system. Rumors were true: many of the features such as dual touchscreens and cameras are incorporated in the new portable to replace the PSP.
Stay tuned as we bring you coverage of all the exciting news and surprises from the gaming industry at E3 this week!
Posted by: Situated Research