<![if !vml]><![endif]>

The Usability Insider
October 2009 Newsletter — brought to you by Situated Research
Thank you for registering to receive our monthly newsletter! This issue contains:
Our new gaming brochure – check it out!

Special web offers: $400 off all website packages; get a FREE usability report on your website

Upcoming webinars, recorded webinars

Interesting industry news
We welcome your feedback and look forward to helping you expand your business by presenting a powerful message to your customers!
Michel Ann Sharritt
michel@situatedresearch.com
www.situatedresearch.com
---
Video Game Brochure:
Click here to download our new video game brochure (PDF)

In this brochure, we present the unique qualities that Situated Research offers to video game developers. We have identified key aspects that make video games engaging and fun to play, and have developed a research plan to help game developers determine relationships among the game interface, gameplay, and game outcomes. All in all, our research will find whether you have the next 'big hit', and offer suggestions to improve your game's flow, interface, and in-game activity: helping it reach that coveted 'big-hit' status.
---
Special Web Offers:
<![if !supportLists]>1.

<![endif]>
Discount on all website packages: $400 off thru Halloween!
To take advantage, sign a contract by midnight on October 31st.
<![if !supportLists]>2.

<![endif]>
Free Website Usability Report on your current website
There is no obligation – Visit our website and sign up for the FREE usability report. Within a couple days, you will have a professional 16-20 page usability report in-hand. Our in-depth analysis of your website will shed light on your website's overall effectiveness, discussing things like color psychology, branding, and navigation structure. Additionally, we'll tell you how powerful your message to your customers is, and whether you have a clear call to action. Take advantage now while it's free; this kind of value doesn't come along every day!
---
Upcoming Webinars:
<![if !supportLists]>1.

<![endif]>
Using SEO Strategies to Improve Your Business Presence
(Friday, October 16th, 1:00-2:30pm CDT) -
Register here for $25
SEO stands for Search Engine Optimization and it is essential for your website if you want to be found on the web. However, it seems to be a factor often overlooked by many website designers. For many businesses, higher search engine results are a key method of generating new leads: working essentially as free marketing to millions of Internet users. (Read more...)
<![if !supportLists]>2.

<![endif]>
Does Your Website Leverage Social Media?
(Wednesday, October 21st, 9-10:30am CDT) -
Register here for $25
Discussion:
Top five requirements for website success; Social Media Marketing and how it can help your website; How to integrate social media into your website; How to integrate Search Engine Optimization (SEO) into your website; How to make sure that your website is user-friendly. (Read more...)
<![if !supportLists]>3.

<![endif]>

Websites: What you Should Know to Make Informed Decisions About Your Website Needs



(Every Friday, FREE -
Register on our website
)
As a business executive you should always be thinking about your website's effectiveness. Is it easy to use? Does it communicate a powerful message? During this webinar, we will help you determine whether your website is working for you to build consumer trust and generate business.
Please join us so that we can help you to make wise choices for your website needs.
(Read more...)
---
Latest Industry News:
Following are some of the latest stories from Situated Research's Blog. You may subscribe to our RSS feed to receive our latest news and events as soon as they are posted.
<![if !vml]>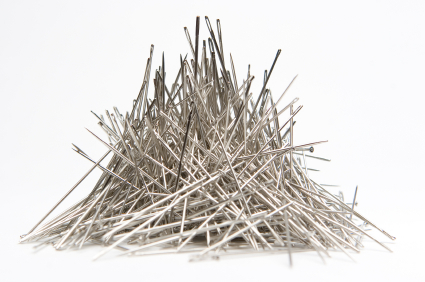 <![endif]>
Last week, we saw that order of presentation of a small number of products dramatically affects consumer preference. But how do our brains cope when choices number in the hundreds or thousands, and how do websites best match products or services to their visitors? Read more »
<![if !supportLineBreakNewLine]>
<![endif]>
Steve Ballmer discusses some of Microsoft's new technologies and the future of computing: cloud computing and revolutionary user-interfaces to support content on multiple devices. Click here to watch the video »
<![if !supportLineBreakNewLine]>
<![endif]>
<![if !vml]>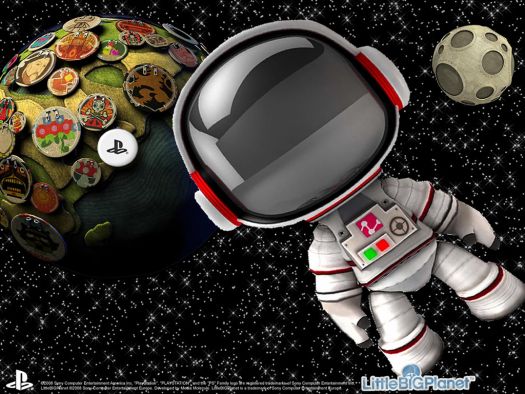 <![endif]>
Video games and learning exercises form the core of a new public school curriculum. Learning with Little Big Planet: Get an education, and you too can become a Sackboy astronaut. Read more »
<![if !supportLineBreakNewLine]>
<![endif]>
Usability is an integral part of software development and has been so for the past 20 years. For one reason or another, usability has not gained similar popularity in game development. This, however, is about to change.
---
About Situated Research...
Situated Research evaluates the user experience in situ, or in the actual environments where products are used. Our techniques uncover user practices and behaviors that suggest ways in which technology is expected to behave. These insights will allow you to create spot-on, easy-to-use solutions that balance aesthetics with functionality.
If you or a friend are interested in joining our team, check out our current job openings.
Situated Research, LLC

, located in Naperville, Illinois, provides expert software usability testing and research services.