The Usability Insider


Newsletter from Situated Research - November 2011
---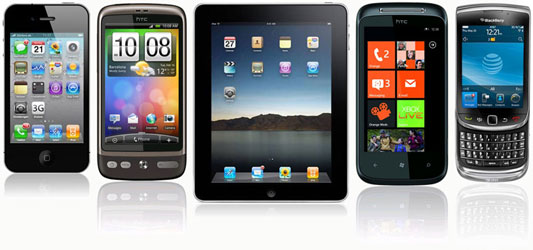 Get Your Free Mobile App Grade
Got Apps?
Want more downloads? Utilize Situated Research's free mobile app report: the leading mobile app analysis tool. Grade your app's usability and marketing effectiveness today. For those without mobile apps, we've got you covered! Request a quote today and tell us more about your project.
Most businesses need an effective way to reach mobile users. Up to 35% of your website visitors could be viewing your website from a mobile device. If you are not sure how your website looks on mobile devices, request a free website usability report today: we will analyze your website on mobile devices, in addition to examining your website's ease-of-use, aesthetics, and overall marketing effectiveness. Join the thousands of businesses that have utilized Situated Research's free usability report: the industry's most powerful website analysis tool.
---
New Blog Posts


Are Your Users S.T.U.P.I.D?
How good design can make users effective
It is an honest question: how smart are your users? The answer may surprise you: it doesn't matter. They can be geniuses or morons, but if you don't engage their intelligence, you can't depend on their brain power.
Far more important than their IQ (which is a questionable measure in any case) is their Effective Intelligence: the fraction of their intelligence they can (or are motivated to) apply to a task.
Read more »
Microsoft's Vision for Future Productivity
(video)
There are some interesting concepts in the video involving augmented reality (adding visualizations to one's environment), new user interfaces and user collaboration, and 'Web 3.0' style communication: where relevant information finds the user at the appropriate time (an intelligent filtering of the overwhelming information now being generated by 'Web 2.0' technologies such as social media).
Read more »
---

As a reminder, we are offering $500 off our Social Media Marketing Campaigns through the end of November to celebrate our 4th year in business. Please mention the code 'anniversary' when registering.



All the best for you and your business this month. Have a Happy Thanksgiving!

The Situated Research Team
---
Follow Situated Research to get the latest news: